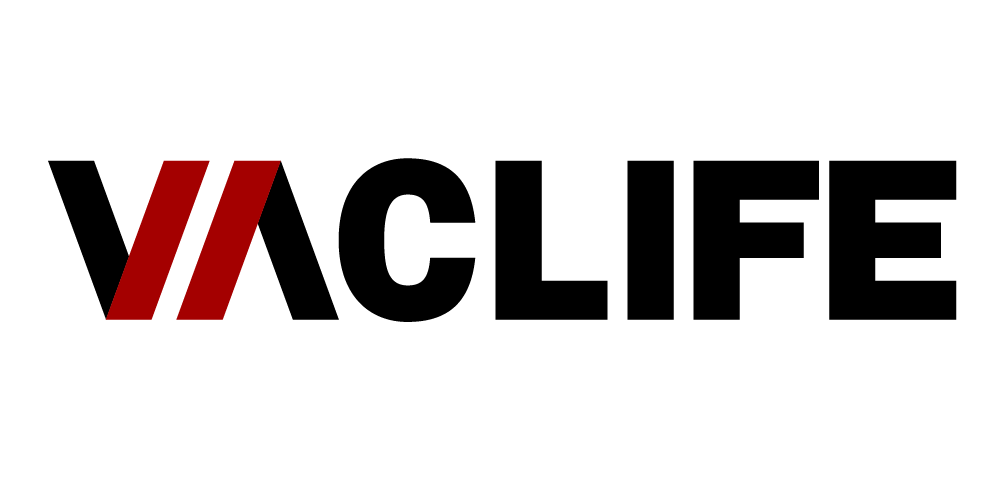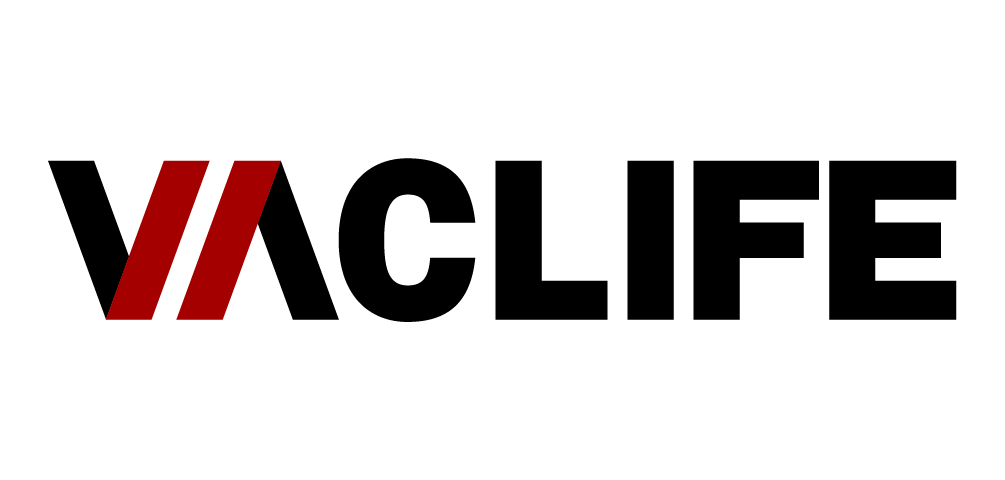 About VacLife
Actually, these models are designed neck and neck not to confuse you.
As a professional INNOVATOR OF ESSTENTIAL POWER TOOLS, VacLife is keeping developing and upgrading products using cutting-edge technologies for your convenience. Its featured products, handheld vacuum cleaners, have been optimized for generations and now fall into 7 models. Here at VacLife, every single part of vacuum cleaners is rigorously selected and examined, offering you a perfect vacuum cleaner at a reasonable price and for multiple purposes to get your cleaning job done.
All these 7 models share a few common features, yet have some distinctive features of their own. Read on to find out more.
What is the main difference?
Find out distinctive features for each VacLife vacuum cleaners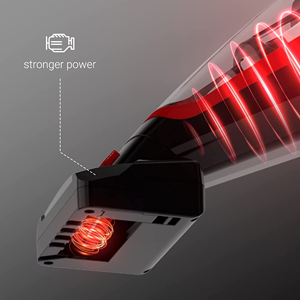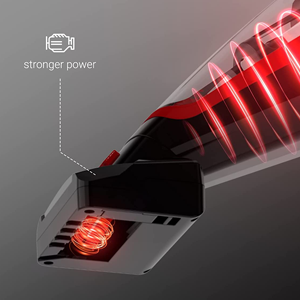 Powerful Battery & Motor
Long battery life to cover more areas.

Strong suction to cope with more debris.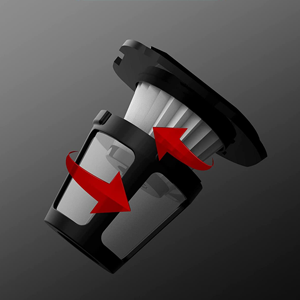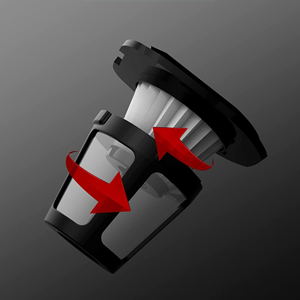 Enhanced Filtration System
Two-tiered washable filters.

Metal and nylon wrap for your preferences.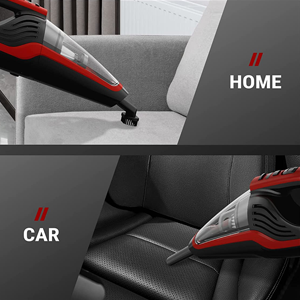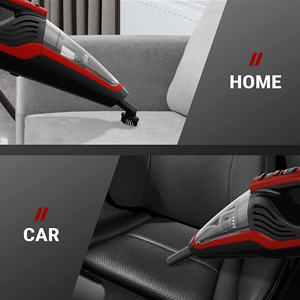 Multiple Attachments
Roller brush: perfect for pet hair.

Crevice nozzle: specialized for hard-to-reach corners.

Dusting brush: ideal for suede surfaces.

Cleaning brush: for HEPA filter cleaning.
VacLife Vacuum Cleaner Buying Guide
When you are planning to buy a VacLife handheld vacuum cleaner, you may get a little bit confused with all the models with almost the same names and looks but different prices out there. What are the differences between them, and what is the best one that will suit your cleaning criteria? You may ask.
Best Choice for 2022 - Vac Pro Series Handheld Vacuum-VL726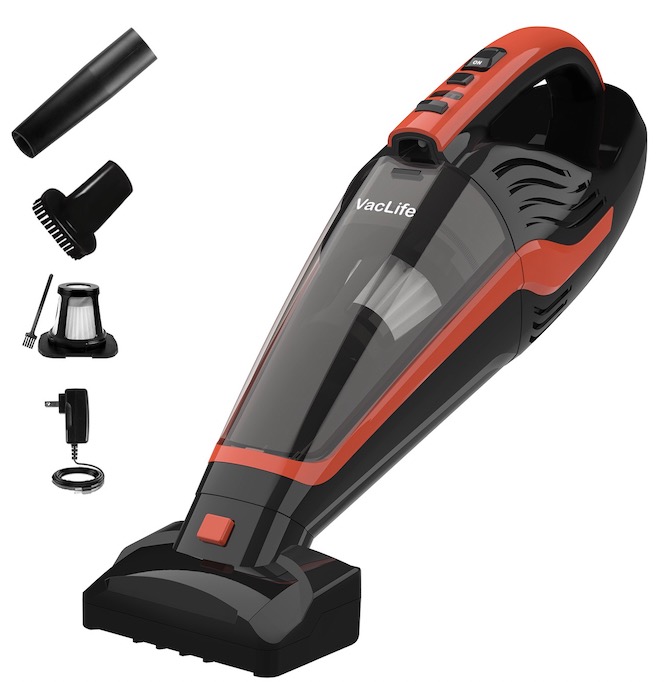 VL726
Do you hate cleaning the tangled hair on your brushroll after each run?
Does your vacuum need frequent maintenance to keep it clog-free and operational?
Or, do you feel awkward seeing long hair on your carpet and floors?
If so, VL726 with upgraded motorized brush will be the best choice for 2022. This latest version of Vaclife vacuums doesn't get tangled with long hair and effortlessly pick up stubborn hair on the carpet.
VL726 is the latest version launched in 2022. Besides the basic features of battery capacity, charging time, low noise, filtration system, battery life, battery indicator of Vaclife Vacuums, VL726 is made much capable of deeper cleaning, as it comes with a motorized roller brush. If you are energetic about home cleaning and inclined to get your room thoroughly cleaned, VL726 will be your best choice. And it is also quite efficient for any pet hair picking up.
VL726 is designed with a powerful motorized roller brush. According to Consumer Reports, a vacuum cleaner with a motorized brush cleans carpets better than one powered only by suction. Therefore, it is highly predictable that VL726 is an ideal option for deep cleaning.
Buy on Amazon
VL188
If you love the convenience of cleaning, you should opt for VL188. Below are what you will love about it.
Dual Emptying
What differentiates VL188 from others is its dual emptying - you can dump the collected dirt by taking off the dust cup, saving you the trouble of taking out and putting back the HEPA filter. Therefore, if you feel uncomfortable with the dirt in the dust cup and get rid of frequently cleaning the HEPA filter, VL188 is a perfect option.
Easy Operation
With almost the same battery life of 20 minutes, the use of VL188 takes less physical effort with the smaller in size and lower weight, super helpful for housewives. Furthermore, VL188 takes up less space when stored with its compact design, saving your room space while making it a pleasure to behold.
VL189
VL189 and VL188 share most features, including size, weight, charging time, volume level, battery life, and even the HEPA filter. However, there are still some distinct aspects you should consider before the purchase.
VL189 has stronger suction. If you think VL188 is good, but not enough on suction, VL189 stands out to make up for it.

VL189 features a transparent dust cup as a whole rather than a detachable nozzle head which has a distinct chromatic aberration. If the design of VL188 does not meet your expectations, go for VL189.
VL106
VL106 does excel at picking up dirt! Measuring 16.3*5.1*4.6inch, weighing 1.78lb, and coming with a large dust cup, it is larger than most of its counterparts. It also features a higher suction level of 5kpa and long battery life of 20 minutes, which means, once fully charged, it picks up and stores more debris in one go, perfect for larger areas or an area with more dirt. It saves you the trouble of frequently emptying the dust cup, so, it is highly predictable that you will get your cleaning done within a short time.
When it comes to attachments and devices, as all VacLife vacuums do, VL106 comes with a crevice nozzle and dusting brush, the former specialized for hard-to-reach corners cleaning and the latter for pet hair on upholstery. As for the cleaning of the vacuum itself, it's getting easier. You just need to take off the dust cup and out the HEPA filter wrapped by a nylon wrap, remove the dirt on the filter and wrap using the cleaning brush, wash and give them a good airing before putting them back. These attachments are made to make sure all the cleanings get completed without leaving any unwanted dirt behind.
You may ask...
What if it is in dark night, and it occurs to me that I've gotta do a cleaning? Simply turn on the LED light and get your job done!

What if the used HEPA filter is still wet, and I'm in a hurry to do a cleaning? We've got a replacement HEPA filter for you, just use it!
Overall, with these components and more (optional colors, rest-assured overcharging protection, and low noise), this vacuum is a type of equipment that you can't miss.
VL706
Like VL106, VL706 is large in size, heavy in weight, and strong in suction. But we've made some changes (improvements hopefully) based on the suggestions of friendly reliable customers. When you are looking for an alternative to VL106 due to its small dust cup or dim LED light, go for VL706.
First and foremost, we've doubled the LED lights to offer you a better view. With almost the same battery life of 20 minutes, VL706 offers you a more pleasant cleaning experience and a deeper cleaning result.

VL706 has a larger dust cup that makes your cleaning job smoother. It offers a brand-new color option (blue) for your preference.

The filtration system of VL706 is a HEPA filter wrapped by a washable exterior filter, different from regular nylon wrap. This exterior wrap is designed to serve longer.
VL736
Different from other handheld vacuum cleaners with the nuance of designs, colors, and functions, VL736 has upgraded suction, suction settings, charging devices, and a battery that makes it very fast and efficient throughout the cleaning process.
VL736 features a powerful battery of 2200mAh for a long battery life of up to 30 minutes, and an upgraded motor for suction power of up to 6kpa, both higher than any other vacuums. Moreover, its suction can be adjusted according to your actual needs.

Other adjustments: The exterior filter is a metal one, and the adapter is connected with a charging base as a whole, both making VL736 distinctive in the VacLife handheld vacuum cleaner family.
Go and check it out if you think VL736 suits your cleaning needs the best.